There are many groups and vendors that acquire Amazon FBA businesses, especially those who have a natural ceiling and growth. However, before selling or exiting your Amazon Business successfully, you must follow some rules and a process.
To help you out, here are expert's tips that you need to follow to exit your Amazon FBA business on a high note:
Look for the best way to sell/exit your Amazon FBA business
Generally, you have four options to sell your Amazon FBA business. They are a marketplace, auction, broker, or direct sale. Each way has its benefits and drawbacks. If you opt for third-party sellers, they will take some commission against the services.
Increase the business's value before selling it
A profitable Amazon FBA business is always in demand. Several buyers are looking to purchase prosperous Amazon FBA businesses. Leverage the ideal ways to enhance the value of your business to get the desired rates when you are exiting.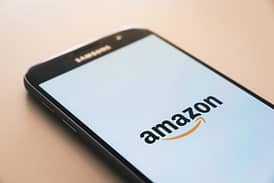 Handle all problems before exiting
Usually, Amazon businesses are of complicated nature, and issues are never-ending. Your listing can get shut down or hijacked at any time without any prior notification.
Whatever the issues are, handle and address all of them before exiting or selling your Amazon business so that the new person or firm can start things smoothly. If you cannot fix the issue, talk about it with the potential buyer.
Look for the right buyer.
Once you feel that it is best to step off, think twice about whom you want to sell the business to. Ensure that your baby goes in safe and good hands after your exit.
If you want to see your brand's growth in the near future, try to hand over the business to professionals who understand how to scale it up.
Removes items that are not in demand.
Dealing with products that are out of fashion or you cannot sell them can be a bit frustrating for both you and the buyer. Hence, it would be best to take care of those products, free up your capital, and be ready for the exit without any dead stock.
Enhance your margins
Your primary goal as an Amazon FBA seller is to make a successful exit with lots of profit. Good margins help to enhance your Amazon business, and you can easily make a profitable ending by following the right strategy.
Know your numbers
Your financials should be ready, and you need to know the figures. The main thing that purchases look at when acquiring any Amazon FBA business is the numbers and financials. This is because it provides them with an accurate picture of your income stream and profitability. When exiting, prepare and arrange detailed financials to show potential buyers your business's worth.
Conversations with potential buyers should be open.
If you plan to sell your Amazon FBA business, schedule a meeting with buyers and have a detailed conversation with them about the subject matter. This way, you can understand them, the exit process, and you will better know your options.