So last quarter of 2021 is here, and as always, the window seems to be the biggest ever for Amazon businesses. Most sellers will enjoy higher sales along with a lot of business opportunities. However, if you don't know how to use this period effectively or if you don't know how to maximize the sales, you will lose this opportunity.
To prevent the issue, here are nine things that will help you to maximize your sales during this bumper sales period.
Amazon's Q4 starts in November ends in January.
For us, the last quarter starts in October and ends in December, but that's not true from the Amazon seller's point of view. For them, the last quarter starts from November and lasts till January.
Amazon sellers get extremely busy these days, and chances are some might panic if October is not keeping them too busy. So keep that in mind and prepare your strategy.
Keep enough stock for January too.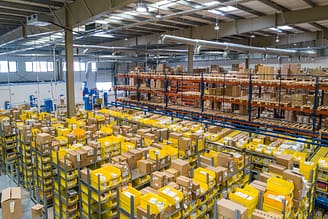 For many Amazon sellers, January is busy and profitable, just like November and December. In January, many shoppers purchase those Amazon gift cards that they actually needed for Christmas. The January sales are usually higher hence ensure that you have enough supplies and stock in the new year.
Approval to sell different toys
If you are concerned that Amazon may not permit you to sell in the Toys category during the busy holiday season, consider that permission is only relevant if you are retailing Merchant Fulfilled toys. If you are selling through FBA, approval will be automatic during this season.
Consider your pricing strategy.
Usually, sellers slow down on pricing as most products can sell more closely to the Holiday season. This is why experts with massive pricing experience recommend all sellers adjust their pricing strategies and follow the upward price trend in the last quarter.
Don't Go After the 'Hot Holiday Toys'
No need to hot stock toys from the 'Holiday Hot Toy' category as many stores have already stored them. And reselling those toys can be challenging in December.
Save money through discount vouchers and cards.
Purchasing discounted gift vouchers and cards through different websites such as raise.com and cardpool.com can drastically enhance your profits. The experts state purchasing a $100 Walgreens gift voucher for $70 efficiently offers $25 in free sourcing money.
Stock up on supplies
This one is obvious, but if you want to make last quarter profitable, you need to have enough supplies such as packing tape, labels, or warning labels. Plan properly and well before time and keep your weapons ready.
Look for the increase in returns.
With higher sales, you will get higher returns. Hence you need to keep monitoring that Amazon timely reimburses you for stuff they lose and also for products that clients never return.
Don't forget 'quality time.'
Remember that Thanksgiving and Christmas are festivals and quality times you need to spend with your family and friends. So don't get too busy making money via Amazon. Ensure that you spend sufficient time with your dear ones as well as with your consumers.