Our Services
Enhanced Brand A+ Content
Stand out, catch attention, and beat the competition with A+ Content for all of your products
Gain The Edge on Your Competition
A+ content is elegantly crafted, professionally designed, and has been proven to increase conversion rates!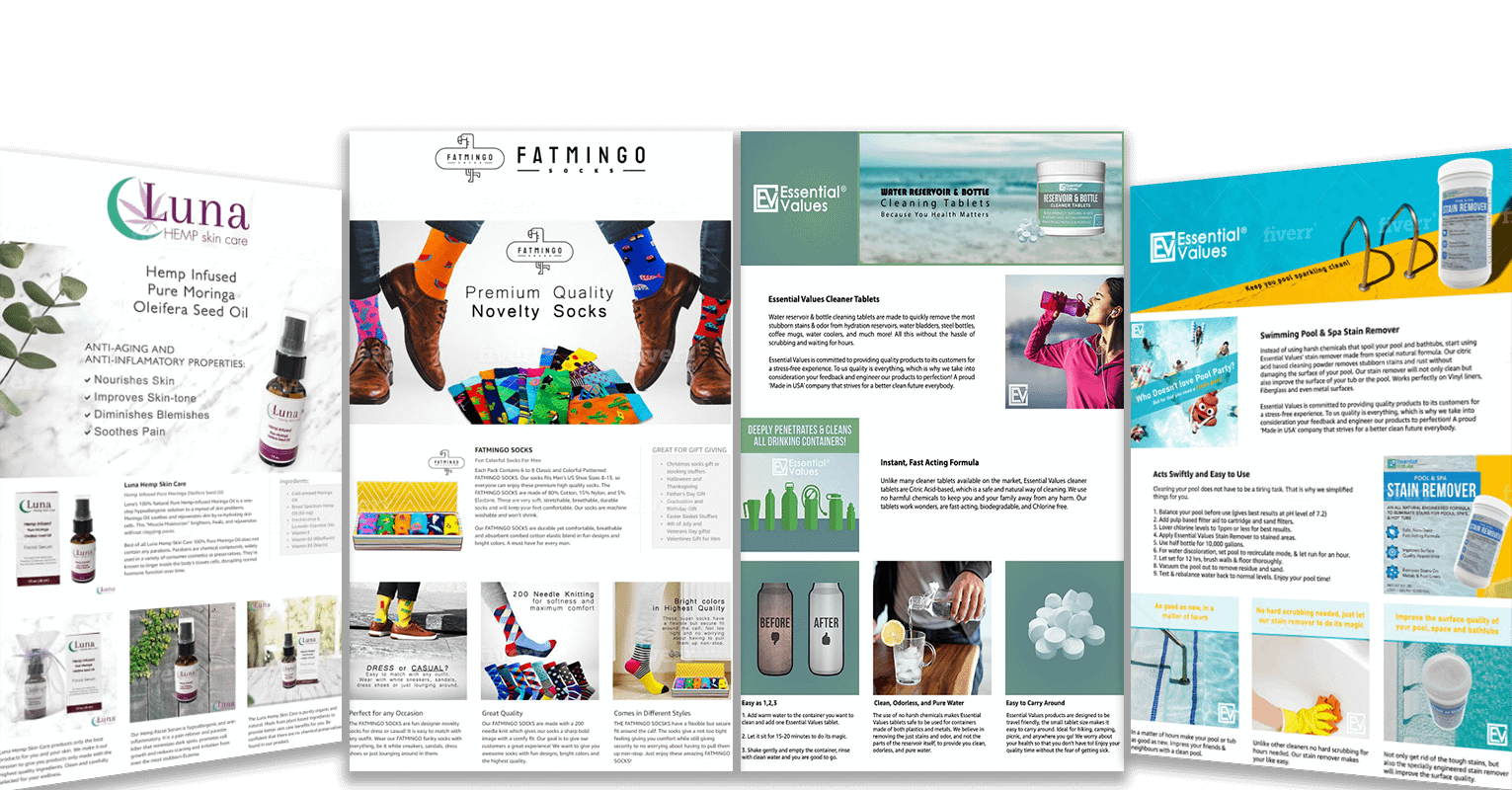 Choose a Package and Purchase
Once you purchase we'll reach out to get an understanding of your vision and review concepts that you like and do not like.
Receive a Confirmation Email
After the order is placed, your project will be assigned to a designer, writer or both. We review the listing to understand your product, research your product description, reviews and Q&A to develop a custom strategy to best showcase your product
Receive Your Completed Product
After our initial draft is done, we will send to you for review. This is your opportunity to provide feedback on look, feel, music, keywords, etc. Once changes are made we will send you the final files for you to upload directly on Amazon.
Enhanced Brand Content (A+ Detail) Packages for Amazon Sellers
*NOTE* Your Amazon Account must be Brand Registered to upload content. Upon checkout, we will ask you to provide your Amazon Product Listing and a few other helpful attributes. We want to be sure we deliver your design to your brand standards and requirements.
Have Questions?
We're Available to Answer