As you might have heard, the best things in life usually are free. This is also applicable to Amazon seller tools that make things easier for you and allow you to play on the next level. Having said, here are the ten best Amazon Tools for sellers in 2021-2022 that you can start using today.
1. AMZ Base
Stop analyzing products in the wrong way. Start using AMZ Base and find ASINs and product descriptions instantly and efficiently. The tool is handy and saves a lot of your precious time.
2. URL Shorteners
The top-rated URL shorteners in the market that are free to use are Google Short URL and Bitly. Both are similar and simple to use and serves the purpose well. Above all, both these are free to use, so ensure to take benefit of all the extra resources that these tools provide.
3. Camelcamelcamel
This is one of the best FBA tools that most sellers use daily and several times a day. It notifies you to price drops and provides updates regarding a product's sales rank and cost history, along with other helpful information.
4. Keepa
Keepa works the same as CamelCamelCamel; the major difference is the timeframes you can choose for a product's history. The tool offers a comprehensive and instant view of CCC.
5. Keyword Tool
As the name states, Keyword Tool allows you to test out various keywords in Google and other search engines. It also allows you to filter the results via country so that you can understand where to use which terms.
6. FBA Calculator for Amazon
Knowing keywords and costs are one side of the equation. The next side is to calculate a product's profit margin after considering fees and charges. Install the tool and access all these things via the product page.
7. Google Trends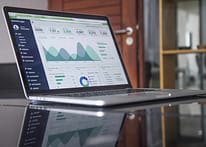 Did you know that you can view the trends and historical patterns of keywords? Yes, it is possible via Google Trends, and it is free to use. The tool allows you to view the past trends of the keywords at different times of the year.
8. Google Keyword Planner
Google keyword planner is a handy tool, and it is simple to use. Enter a bunch of search phrases, and view their monthly hits, along with the level of competition. Better yet, Google Keyword Planner also shows the related queries along with necessary information. And there is live support as well.
9. Unicorn Smasher
This Unicorn Smasher Amazon tool for sellers comes loaded with a lot of colors and graphics. Apart from colors and graphics, the tool includes a variety of features such as revenue estimates, monthly estimates, detailed analysis, and much more.
10. Sonar-tool
The Sonar-tool is another free FBA tool that aggregates product data into a useful database. It's simple and effective for collecting information regarding the products that are worth selling. If you are not at the narrowly-focus search level, then this can be a great idea generator for you.