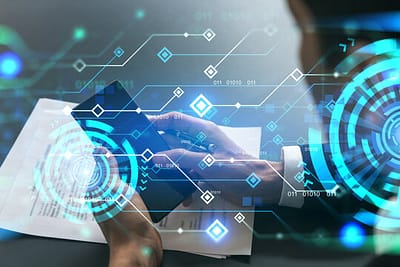 Looking to gain more real estate on your customer's search results page? An optimized Sponsored Brands Video on Amazon makes that possible.
Video advertisements and targeted keywords continue to prove their value by compelling customers to click and buy. In its continuous effort at improving how brands connect with consumers, Amazon is empowering sellers to engage shoppers with stand-out ad opportunities. Sponsored Brands Video on Amazon is its latest and potentially most effective campaign thus far. We're here to help you make the most of their latest tool and dominate your customer's search results.
Sponsored Brands Video on Amazon: Overview
A Sponsored Brands Video on Amazon is a relevant, differentiated, and integrated way of engaging your ideal customers as they shop on Amazon using their desktop or smartphone. The cost-per-click video ad program links customers directly to your product detail page and is meant to stop customers from scrolling and present them with your brand experience.
All Sponsored Brands Video on Amazon are subjected to an acceptance policy and must meet creative and logistical criteria.
Amazon is a crowded space and there is fierce competition no matter how niche your products or services may be. A Sponsored Brands Video on Amazon sets you apart and will significantly improve your ranking on search results. Here are a few tips that will get you to the first page every single time.
Optimize the Buyers Journey
Within a 15-30 second Sponsored Brands Video on Amazon, you'll deliver far more information about your brand, products, and services than you could if you only bank on them scanning the text on your product page.
A Sponsored Brands Video on Amazon eliminates customer's tendency to leave the website in order to view product reviews on YouTube or compare them elsewhere.
Demystify why your perfect customer clicks away from their search results by offering all the visuals and info they could possibly need for the product they want in a way they can absorb quickly–video.
Target Keywords
81% of online shoppers are influenced to complete their purchase after viewing a product video with a clear and effective video branding strategy. But in order for your perfect, ready to buy customer to find you, applying strategic keywords is a must.
Consider the following keyword types for the best SEO results. Here are some examples using Sony Headphones as the product.
A variety of branded product keywords. Ex: "Your brand product" "Sony Headphones" "Headphones Sony"
Keywords used by your competitors. Ex " Noise Cancelling Headphones" "Bass Boosted Headphone"
Complementary keywords. Ex: "Aux cable" "Headphone adapter cable"
Out of category keywords. Ex: "music gear" "audio accessories"
Optimizing your branded product video title and in-video text with keywords will increase the likelihood of it appearing on a variety of search pages.
Always Be On
When a customer decides it's time to buy, you want to be the brand they can turn to. A Sponsored Brands Video on Amazon is a more effective campaign when run continuously. Your target shopper will be exposed more frequently to your brand during their searching in comparison to seasonal video campaigns.
Run continuous campaigns for year-round exposure, massive sales, and growth.
Creating the Right Video
We create compelling content that embodies your brand message and highlights your products and services. Valuing results, the most critical step we take in creating the perfect ad is testing your Sponsored Brands Video on Amazon with our strategic reporting tools, researching traffic volumes, and using the most effective keywords.
Once we identify the winning criteria for your brand, the search results, clicks, and sales will speak for themselves.