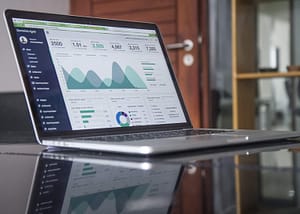 Amazon A+ content or Amazon enhanced brand content is the strongest advertising tool on the web's most saturated marketplace. The ad strategy is available only to sellers who are registered and approved by Amazon's Brand Registry. And when used effectively, brands like yours can expect the optimized ad features to
Improve Traffic
Raise Conversion Rates
Increase Sales
Amazon A+ content elevates products and services from bullet point descriptions into a total brand experience.
What is Amazon A+ Content?
To opt-in and begin creating Amazon A+ content, select it from the Advertising option on the Seller Central homepage. You'll be shown the criteria and guidelines for adding media and text content. This is where an Amazon marketing strategy matters most.
A Sponsored Brands Video is a most effective Amazon A+ content strategy if you want to dominate search results on Amazon and includes but is not limited to the following features.
20-30 second product video
Optimized text content
Image gallery
Comparison Charts/Graphs
360-degree image spins
…and more engaging content experiences.
Benefits of Amazon Enhanced Brand Content
Create Shopper Confidence
When it comes to being a successful brand on Amazon, understanding and achieving a high conversion rate is most pertinent. Amazon Enhanced Brand Content carries your customer from click, cart, to final sale. Additional images, video, and SEO text provides all relevant product details and drives the final purchase.
Customers want as much information as possible before committing to the sale. Amazon A+ content educates, influences, and manages the expectations of your product and services which gives online shoppers confidence in their decision.
Showcase Unique Value Proposition
Before Amazon Enhanced Brand Content was available, it was a challenge for brands or products to stand out making it even more confusing for a customer to make comparisons. With a combination of media features, your brand can showcase a unique value proposition that entices and engages a shopper while addressing questions before they arise. It is the ultimate landing page experience that will differentiate you from your competitors.
Expand Reach
We talk a lot about dominating the search results page on Amazon because in order to communicate your brand story and surpass sales goals, you must be discoverable.
Anything further than the second or third search results page could keep your products tucked away from your customers for far too long. Amazon Enhanced Brand Content turns your optimization practices that feel like a shot in the dark into a relevance-related Amazon ranking strategy. However, ranking on Amazon comes down to relevance and performance so that no optimization strategy can outrank poor ratings.
Where to Start
Amazon A+ content is more than better graphics and optimized text. We have uncovered Brand Analytics Hacks that will help you make the most of Amazon enhanced brand content.
Reach out now. It takes 5 days for you to discover how our expert product experience management is generating results for thousands of brands on Amazon.