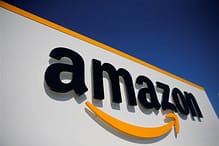 During these tough times, we all have more spare time on our hands. And whether you are looking for an additional source of income and just want to pursue your dream of selling on Amazon, this is the time right time. Prioritizing selling on Amazon is great nowadays because people are preferring screens over stores.
Below are some reasons why it's an ideal time to start selling on Amazon and how you can also capitalize users' shopping preferences.
Online business is thriving.
During the pandemic, we have seen various changes in the e-commerce world, especially how people buy. Much of that progress can be accredited to the accessibility of buying online.
Furthermore, these days you cannot overlook Amazon's market capitalization. At the start of the COVID pandemic, Amazon was relaxing around $900 billion. But after that, it has solidified its position and stands around a $1 trillion market cap line.
At the time of writing this article, the company proudly stands at over $1.75 trillion, the highest number to date.
More and people users are switching online for shopping.
In this modern era, we have witnessed new shopping habits. Speed and reliability have become more critical to today's buyers. Other consumer considerations are the range and availability of products and the price comparison.
These new habits have changed consumer behavior drastically, and most like this behavior will continue after the pandemic. Furthermore, it will change the way how users interact with physical stores in the future. Some well-known retailers like Harry & David have already stated that they will not reopen the physical stores.
Besides, a survey shows that around 48% of users say that they like to shop on Amazon now than they used to do before the COVID pandemic.
Consumer preferences are evolving.
The sooner you sell on Amazon, the sooner you can identify the user's needs and preferences. This enables you to find the right path and will help you to understand how to develop a successful business.
If you observe the purchasing trend on Amazon these days, you can easily notice that there is a push towards "necessities." Sections like "Grocery & Food," "Baby," "Healthcare, and Household," "Beauty & Personal Care," and "Pet Accessories and Supplies" are getting immensely popular.
On the other hand, you can also sense a decline in the categories like clothing and electronics. While these changes can be temporary, the point is to know and understand consumers' preferences and motivations.
To Conclude
Unique and fruitful opportunities are always there for Amazon sellers. Ultimately it's up to your approach that determines how to take advantage of this. In our opinion, Amazon is one of the best and the most promising platform that you can use to sell your products. And this is the best time to sell on Amazon.
Lastly, a survey showed that more than 52% of U.S. citizens stated that if they want to buy online from a single store, it will be Amazon.