AMAZON growth
Make Your Brand Stand Out on Amazon
Begin planning your exit today.
Partner. Grow. Exit.
Full-service management offering for the growing business looking for assistance in hitting that next level and setting up for a wonderful exit.
Let's Exit.
You've hit your growth goals and now you're positioned for the perfect exit. You're ready for introductions to a few Amazon Aggregators.

We had a listing with a lot of potentials and wanted to add a quality video as quickly as possible. The price and promised turnaround seemed too good to believe, but the results are in – The listing has had amazing growth within weeks of the video being added, and it's now one of our top selling products. And all we had to do was provide our ASIN to BrandedSeller! Their team is responsive, efficient, and delivers results.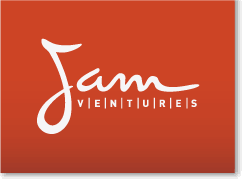 I was not only impressed with the quality video ads that Branded Seller did for us, but I was equally impressed with their turnaround time. They were extremely fast and did great work. Highly recommended!
Brandedseller.com
has been an invaluable resource for my brands as we continue to optimize our listings to increase traffic. The videos work wonderfully to highlight our products as well as for Sponsored Brand Video Ads! We have been so pleased with the results that these quick, eye-catching videos provide!
Brandedseller.com
has been a fantastic partner! We've worked with them to create some video ads for several of our products which have helped increase sales and decrease our ACoS. Great service and lightning-fast delivery!
Time to exit?
We'll connect you with an Amazon Aggregator!